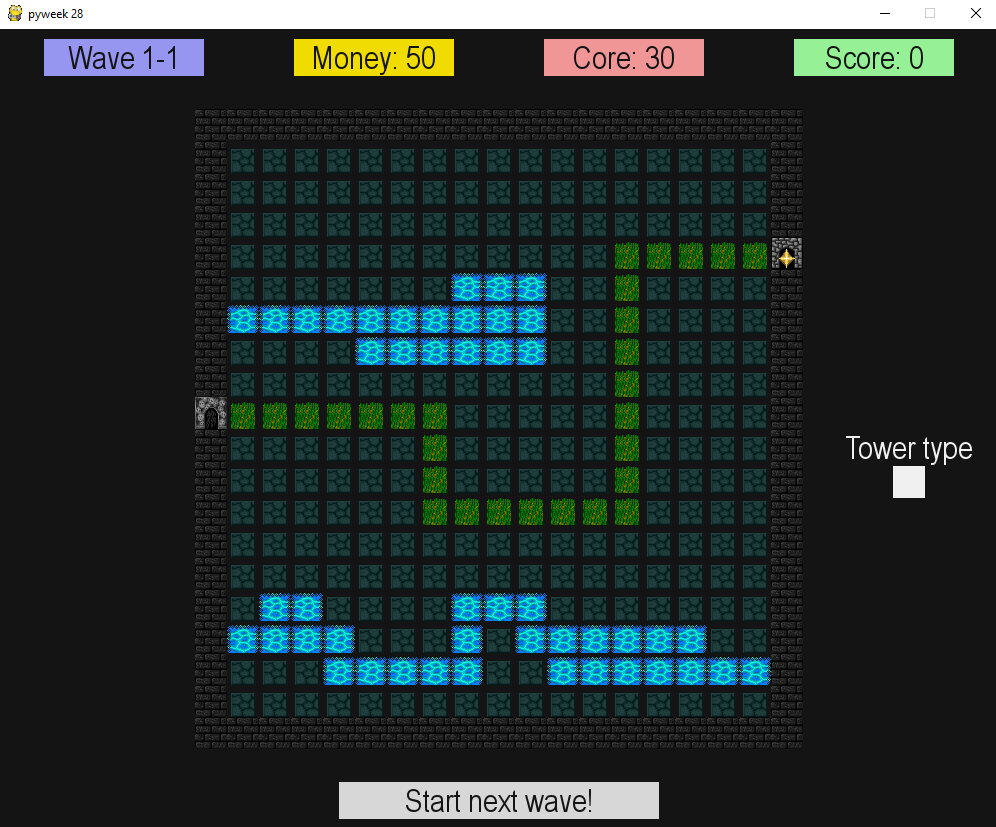 I participated in Pyweek 28, which ran from September 22nd, 2019 to September 29th, 2019. The theme this time was "Tower". Because I was really busy with grad school, I wasn't really able to dedicate that much time to my submission. In fact, the great majority of the time I spent on it was over the weekends.
Me being very busy also meant that I had to trim down my expectations for my submission. I settled for a simple tower defense game - nothing fancy, just something. I ended up being able to implement some pretty cool things, like an enemy AI that follows a path by itself, as well as a random map generator. Admittedly, this random map generator wasn't great - but again, it was something.
My submission did pretty terribly in the voting with an overall score of 2.22. This was good enough for 4th from last place, though, so I'm pretty happy - especially given the context of how much I was working at the time.
Overall, it was a really fun experience, and I'd love to do it again. Maybe next time I'll be able to find some teammates and work on something together with people.