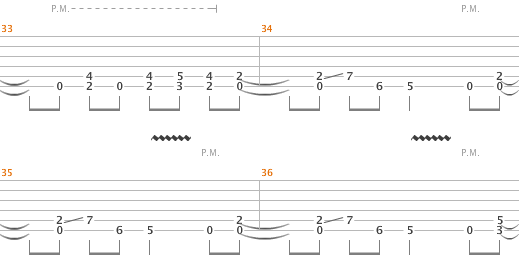 I bought myself an electric guitar some time ago and I've been working on my guitar skills. I used to play on an acoustic guitar, but I was not very skilled - then I got an electric guitar and I could play songs I liked more (rather than Garota do Ipanema). Unfortunately, due to my move to the US, I had to sell off my guitar... which means this project will have to be on hold until I get a new guitar.
Most of the tabs I find are on Songsterr. They're pretty good, but unfortunately they don't have everything, so once in a while I have to find a video of a song tutorial on YouTube and tab it out using TuxGuitar.
Songs I've made tabs for will be available here in GuitarPro format. In the future, once I can play a song very well and am proud of it, I will upload it here as well.
Tabs I've made: